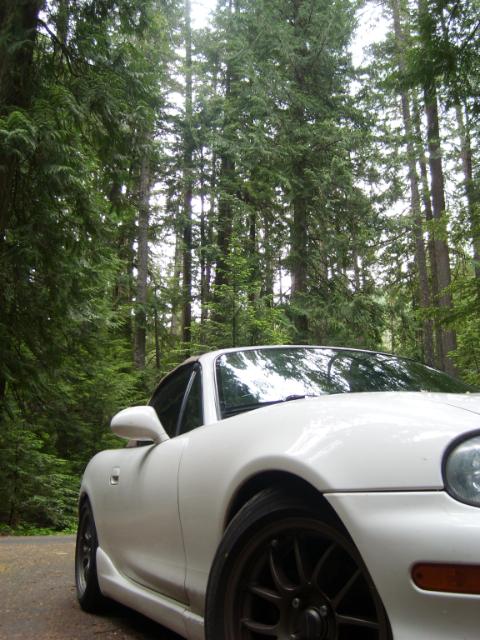 In June 2012, Jesse and his father James embarked on a road trip. Not just any road trip, but a no-holds-barred run around the US that covered 9628 miles. In 30 days. Yes, that's an average of 321 miles per day for a month. It was a camping trip, with a tent, a couple of sleeping bags and a week's worth of MREs stuffed into a Miata with race seats.
Oh, and this was almost all with the top down. Hard core, these two.
Along the way, they stopped to visit 20 national parks, drove the classic Hwy 1 along the California coast, spent the 4th of July in Las Vegas, went white-water rafting, caught a Civil War re-enactments, ran across a classic car rally, wandered into lava tubes in Mt St. Helens, and met up with Miata enthusiasts from coast to coast. They even met up with Adam Wolf, our June 2013 Miata of the Month. He wrote an account of their meeting.
The Miata was a Miata, so it was completely reliable. They picked up a flat at one point due to an inappropriate rock, but that was shortly dealt with.
We've selected some of the photo highlights of the trip here, but you can read reports from the road on various forums along with a huge number of photos.
Miataforum
VW Vortex Car Lounge
ClubRoadster
How's that for a family vacation?